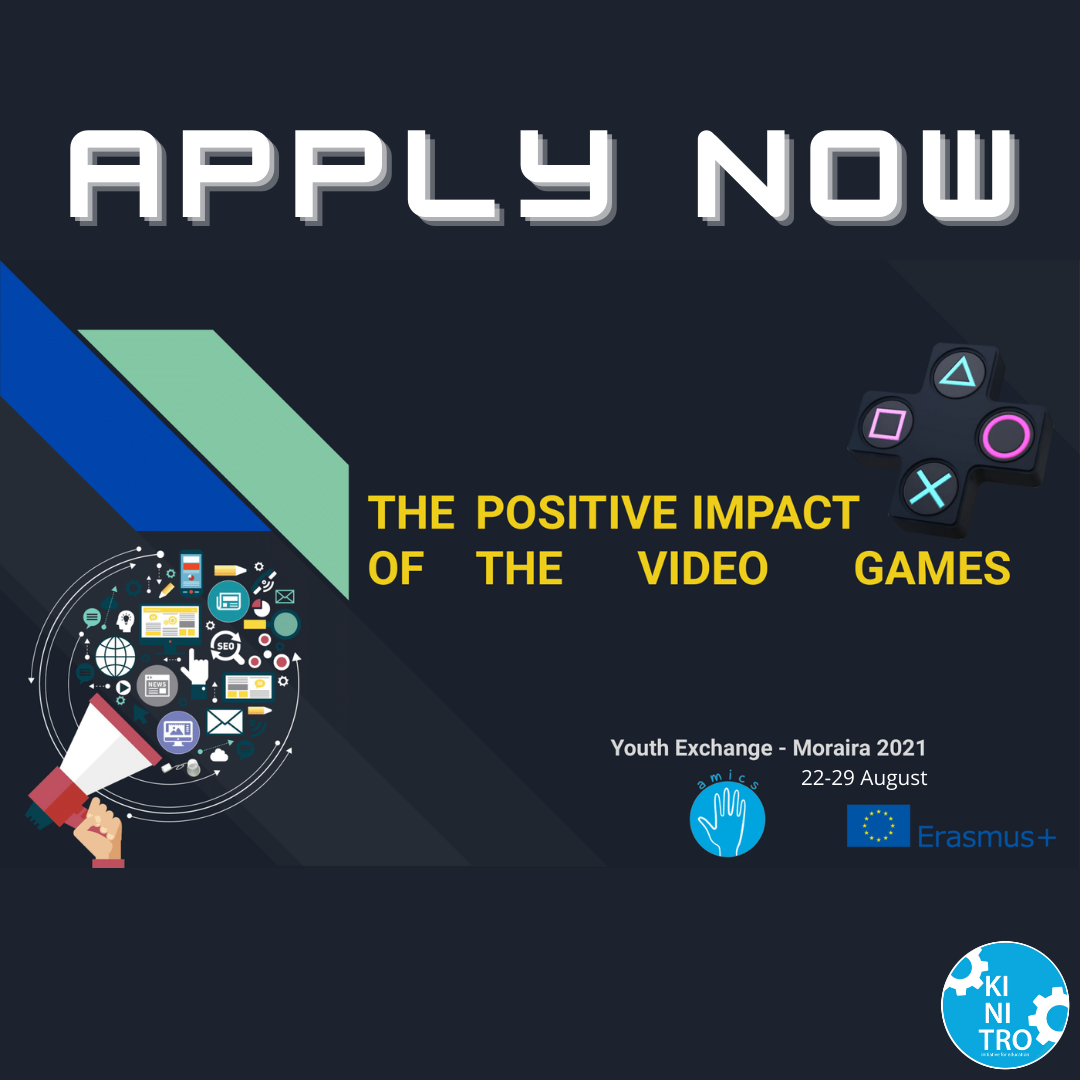 Activity Type: Youth Exchange
Place: Moraira Spain
When:

 

24/08/2021-29/08/2021
Number of Participants:

24
In the society we live in, there is a stigma that video games are something negative and harmful, that makes young people waste time and "fail in life". It is quite common to blame video games for school failure, psychological problems, and even crimes in which teens are involved. Not only do we not believe in these stereotypes, we also firmly believe that video games also have a positive impact on those who play them, since they teach them a long list of skills and competencies applicable to life and personal development.
The objectives were to:
Visualize and fight the prejudices suffered by video games and the people who play them;
Explore the main skills that can be acquired by playing video games and how to apply them to daily life;
Understand what games mean for each one, and how young people make use of them;
Share and discover good practices (videogames as educational tools);
Empower young people to participate actively in the world of e-Sports (in any of its forms);
Create a link between youth, youth projects, videogames, and youth work in their local communities;
Discover how video games can support the development of an inclusive society;
Explore and face the different problems that can derive from video games in their everyday use (sedentary lifestyle, social isolation, addiction …);
Understand and fight the situation of discrimination and inequality suffered by women in the online world and video games;
Understand the importance of cybersecurity and how unsafe online practices can affect daily life;
Recognize cyberbullying and find a way to deal with it.
Testimonials